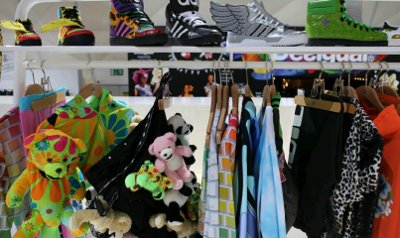 Vom 3. bis zum 8. Juli 2012 steht Berlin wieder ganz im Zeichen der Mode. BerlinDesignBlog gibt Euch den Überblick zu den Überblicken.
Highlights der Berlin Fashion Week sind die Schauen der Mercedes-Benz Fashion Week Berlin auf der Straße des 17. Juni.
Das Messeangebot besteht aus der "Bread & Butter" im Flughafen Tempelhof, der "Premium" im ehemaligen Postgüterbahnhof am Gleisdreieck, der Streetwearmesse "Bright" im ehemaligen Stasihauptquartier in der Normannenstraße, der "Seek" im Kühlhaus in der Luckenwalder Straße und der "capsule" im Postbahnhof.
Die Premiere der neuen Modemesse "PANORAMA Berlin", die auf dem Berlin ExpoCenter Airport stattfinden sollte, wird aufgrund der verspäteten Eröffnung des neuen Hauptstadtflughafens verschoben.
Die Orderplattform für High-Fashion "Show & Order", "The Projektgalerie Showroom", die "Showroom Days" und "The Gallery Berlin" finden ebenfalls wieder statt. Zum 7. mal präsentiert sich das Festival of Urban Fashion and Lifestyle "Wedding Dress".
Eco Fashion und Sustainable Design bleiben durch die Schauen des "Lavera Showfloor Berlin" im Kosmos, den "GREENshowroom" im Hotel Adlon Kempinski, die "Ethical Fashion Show" im E-Werk, das "BFFF Berlin Fashion Film Festival", die Show, Shop & Order Plattform "Scoop" in der ehemaligen Reichsbank Neukölln und den "Upcycling Fashion Store" stark vertreten.
Einen genauen Überblick kann man sich wie immer auf www.fashion-week-berlin.com, www.modekultur.info und dem modabot calender verschaffen. DERZEIT begleitet uns wieder publizistisch.
Ergänzungen bitte in den Kommentaren.
Bild:
Hifi Denim Base auf der B&B Winter 2012
Julia Nitzschke