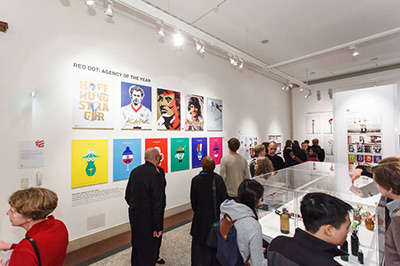 Nach der Red Dot Gala im Konzerthaus und der Designers' Night im E-Werk zeigt das Museum für Kommunikation die Ausstellung "Best Communication Design – Red Dot Winners Selection 2014″.
Vom 26.Oktober 2014 bis 18. Januar 2015 sind "die Besten der Besten" im Kommunikationsdesign zu sehen. In diesem Jahr konnten sich Designer, Agenturen, Freelancer und Young Professionals in insgesamt 16 Kategorien bewerben. Aus den über 7.000 Einreichungen aus 49 Ländern hat die internationale Red Dot-Jury die neuesten Marketingansätze, Kreativtrends und Werbekampagnen prämiert.
Die Ausstellung "Best Communication Design. Red Dot Winners Selection 2014″ zeigt alle 101 Arbeiten, die mit dem Red Dot: Best of the Best geehrt wurden, der höchsten Auszeichnung im Wettbewerb. Der Red Dot Design Award wird in den Kategorien Product Design, Communication Design sowie Design Concept vergeben.
Ort:
Museum für Kommunikation Berlin
Leipziger Straße 16
10117 Berlin
Zeit:
Vernissage 25. Oktober 2014 um 19 Uhr
sonst
Dienstag 9–20 Uhr
Mittwoch bis Freitag 9–17 Uhr
Samstag, Sonntag und an Feiertagen 10–18 Uhr
geschlossen am 24., 25. und 31.12.