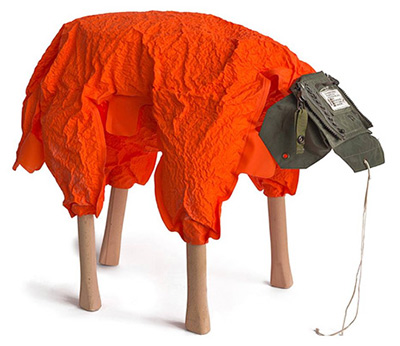 Vom 4. bis 8. Mai findet das Designfestival state of DESIGN, BERLIN mit Ausstellungen, Talks, Workshops, einer Konferenz, einem Filmtag und einem bunten Rahmenprogramm an zehn Orten statt.
Internationale und nationale Designer zeigen aktuellste Arbeiten und Konzepte und gehen der Frage nach der Zukunft des Designs nach.
Die zweitägige RED BALLROOM CONFERENCE im ICD hat "Design und Gewalt" zum Thema. Über "Using Violence as a Raw Material" debattieren:
DANA BEN SHALOM, Bezalel Academy of Arts and Design, RAINER FUNKE, Fachhochschule Potsdam, RONEN KADUSHIN, EVA LECHNER, HAIM PARNAS, GALIT SHVO, Bezalel Academy of Arts and Design / Hadassah College, Jerusalem, EZRI TARAZI und AXEL KUFUS, UDK Berlin.
Neben Talks mit Clara Mareis und Jesko Fezer (4. Mai, 16:00, KAOS) und Workshops zu Design und Gesundheit (5.Mai, 11:00, KAOS) und Kanubau (fortlaufend, KAOS) beinhaltet das Programm state of DESIGN, BERLIN eine Party – THE DESIGNERS' DEEJAYING DEBATE (Sa, 7.Mai im KAOS), die Hochsitzgespräche morgens im BETT—Raum für Design Komparative oder das Dreifelder-Fußballturnier (Do, 5.5. von 14:00-16:00 Uhr und So, 8.5. von 12:00-14:00 Uhr, Ort: KAOS).
Hier gibt es das Programm in der Übersicht.
Orte:
KAOS – Kreative Arbeitsgemeinschaft Oberschöneweide, Atelier Haußmann, HTW – Hochschule für Technik und Wirtschaft, BETT — Raum für Designkomparative, Allerorten, Galerie erstererster, hettler.tüllmann, ICD – Institute for Cultural Diplomacy, Allegro Grundschule, Designtransfer
zur Karte
Foto:
Haim Parnas – rescue sheep